Find Icons with Fast Icon Search Engine
IconLocation.com is an icon search engine that helps you find quality icons available on the Internet. Here you will find icons for web, iPhone, iPad, Windows 8, Windows 7, Windows Phone, Mac OS, Linux, Android development, desktop customization, and presentation design, in sizes from 16x16 to 256x256 in PNG format and sizes from 16x16 to 128x128 in ICO format.

Icons are copyrighted by Aha-Soft. Prior to the use symbols (either commercially or non-commerce), you must license check of icons manufacturer. It is usually on symbols supplier's website or symbols in the archive.


Find Ready-Made Images within Your Computer
Sib Icon Catalog indexes hundreds of royalty-free icon collections and thousands of individual graphics, making it simple to find graphics and buy icons you need. All icons indexed by Sib Icon Catalog come straight from the source, with on-time delivery guarantee, pre-sale and after-sale customer support and no strings attached.

Royalty-free stock icons are a great way to save on graphic design. Available immediately, ready-made images are a great way to meet the deadline - no matter how close it happens to be. However, not all ready-made images are created equal.




Icon Catalog screen


Stock graphics vary in quality, technical parameters, and flexibility of their licensing terms. Some image collections are available on per-project terms, and some require licensing payments, or royalties, paid as a commission from every sale of a product using those images. It is in the best interest of the buyer of icons to avoid licenses with royalty payments.

There are, of course, plenty of royalty-free ready-made collections on the Internet. In fact, there are so many that it is easy to get lost. Googling for stock graphics will return hundreds of thousands of results. Are there that many image makers? Not really. Many stock images are sold through various affiliate schemes with often undisclosed licensing terms and conditions and dubious after-sale support.

Finding quality stock images with acceptable licensing terms and desired technical parameters such as resolution and image format support becomes complicated. Here comes Sib Icon Catalog. Designed SibCode, Sib Icon Catalog indexes hundreds of royalty-free ready-made icon libraries and thousands of individual icons, making it simple to search icons and pick graphics you need. All icons indexed by Sib Icon Catalog come directly from the designer, with on-time delivery guarantee, pre-sale and after-sale customer care. Needless to say, all images in the Sib Icon Catalog database come with a very simple license allowing buyers to re-use them in as many products, services, or other media as needed without paying any royalties or additional license fees.

Sib Icon Catalog makes it simple to look for stock icons, choose and buy icons with watermark-free instant previews. Thousands of full-size icons are included with Sib Icon Catalog with no watermarks. All graphics are carefully tagged, making it simple to search for the right icon. Sib Icon Catalog helps designers and webmasters to meet the toughest deadlines with on-time delivery guarantee. One can choose and purchase icons and icon packages right from Sib Icon Catalog.

All software icons indexed by Sib Icon Catalog are technically sound, available in various sizes, file formats, versions, and color depths. Typically, every icon or icon set is supplied in ICO, GIF, PNG, and BMP formats in three versions: standard, highlighted, and disabled . Images of 16x16 to 256x256 pixels are available in both 256-color and 32-bit True Color resolutions. Sib Icon Catalog is totally free and can be downloaded at sibcode.com.


View Icon Articles
Free Icon Creator
About Cursor Editor
SEO - Advanced System of Developed Visibility of a Web Page
Search engine optimization or SEO is an advanced system of developing the visibility of a Web page or Website in the search engine through the un-paid or natural search results. Search engine marketing or SEM is another form of search engine marketing that has target paid listings. Normally, the higher on the page are appears more frequently in a site as well as in the search results list because it is visited by many visitors. At the same way, the SEO can target various types of search such as: academic search, local search, image search, video search, industry-specific vertical search engines and news search. It is also offering website to web presence. As per the Internet marketing strategy, SEO judge how search engines work and what are the people always searching for. To optimizing a website can involve to edit its content and HTML as well as increasing coding through specific keywords.

Acronym "SEOs" will generally refer to the "search engine optimizers," term adopted by the industry of the consultants who carry optimization projects on the behalf of clients, by employees that perform the SEO services. The search engine optimizers might give SEO as the stand alone service and as part of the broader marketing campaign. As effective SEO might need changes to HTML source code of the site or site content, the SEO tactics is incorporated in the website development as well as design. Term "search engine friendly" is used to describe the site designs, shopping carts, content management systems, menus, videos, images, as well as other elements, which is optimized for purpose of the search engine exposure.

One more class of the techniques, well known as the black hat SEO and spamdexing, makes use of methods like link farms, article spinning and keyword stuffing, which degrade relevance of the search results as well as quality of the user experience with the search engines.


Free PNG Icons is our pick. This icon pack contains 164 icons of different objects in 48x48 size. These icons can be useful for both website and standalone applications. You can use the icon pack for free.
Icon Locator
will extract icons from your Windows OS and from the Internet.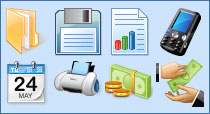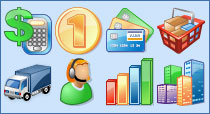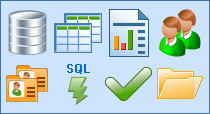 IconLover
allows you to design and edit all kinds of graphics required in the software development cycle, including icons, static and animated cursors and interface elements - all these kinds of graphics can now be designed in a single application.
ArtCursors
allows you to find, create, edit, import and export cursors and manage cursor libraries. It supports static and animated cursors.
Any to Icon
converts icons and cursors into BMP, JPG, PNG, GIF, ICO, CUR and other formats. This wizard can find icons and make images for use on Web pages.