---
Icon Locator for Windows
This icon utility will extract icons from your files and from the Internet. With Icon Locator you can:
Quickly and efficiently scan files, folders or even entire drives for icon images
Download icons from the Internet
Extract icon images from ICO, CUR, ANI, EXE, ICL, DLL, SCR, IL, NIL, DCR, RES, OCX, VBX, DPL, BPL and other libraries
Extract icon images from ZIP and RAR archives
Extract and save Windows Vista icons
Store found icons in special ICC icon collection format with icon source information
Sort icons inside collections
Split icon libraries into individual icon files
Customize standard Windows icons
Customize folder and file-type icons
Rebuild and repair the icon cache
This icon collector will grab icons from Mac OS files. Icon Locator is rapid icon extracting utility.



System requirements: Windows 95/98/ME/2000/NT/XP/2003/Vista/7/8, 32 MB RAM, Pentium-233 MHz, 8 MB Hard Disk.

Trial limitations: individual icon library items can not be saved, nag screen.


---
View Icon Articles
Search Engine - Searching Information on the Ftp Server
Web search engine is made to search the information on the FTP server and World Wide Web. However, the explore results are normally offered in a list of results that is known as the hits. This information can include the images, web pages, as well as all types of Web based files. Various search engines are also offering mine data available in form of open directories or databases. Unlike web directories that are managed by the search engines operate algorithmically, human editors, as well as the combination of human input and algorithmic. During the early development of the web, there was list of Web servers modified by Tim Berners-Lee as well as hosted on CERN Web server. It is also available as the snapshot of the 1992. On the other hand, many Webservers move for the online but the central list can't keep up. However, the NCSA site has announced the new server under the title what's New!

Rise of Gopher (made at 1991 by McCahill at University of the Minnesota) led to 2 new search programs, Jughead and Veronica. Like Archie, they also searched file names as well as titles stored in the Gopher index systems. The Veronica (Easy Rodent Oriented wide Index to the Computerized Archives) given the keyword search of Gopher menu titles in entire Gopher list. Jughead was the tool to get menu information from the specific Gopher servers. Whereas name of search engine the "Archie" wasn't the reference to Archie comic book, "Veronica" as well as "Jughead" is characters in series, and referencing the predecessor. In summer of 1993, there is no search engine existed for web, although many specialized catalogues were kept by hand. The Oscar Nierstrasz at University of the Geneva wrote series of the Perl scripts that will periodically mirror the pages as well as rewrite them in standard format that formed basis for the W3Catalog, web's first primitive engine, released at September, 1993.


---
ArtIcons Pro
is our pick. It enables professional and amateur artists to design and edit all kinds of icons. It supports ICO, BMP, PNG, GIF, ICPR, PSD, XPM, XBM, WBMP, CUR, ANI formats. German interface is available.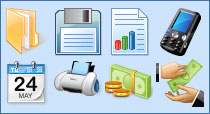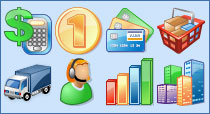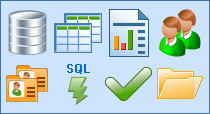 IconLover
allows you to design and edit all kinds of graphics required in the software development cycle, including icons, static and animated cursors and interface elements - all these kinds of graphics can now be designed in a single application.
ArtCursors
allows you to find, create, edit, import and export cursors and manage cursor libraries. It supports static and animated cursors.
Any to Icon
converts icons and cursors into BMP, JPG, PNG, GIF, ICO, CUR and other formats. This wizard can find icons and make images for use on Web pages.